Pointing a Site from Bluehost to Cloudways
Step 1: Go to Application Management
Tap on "Applications" on the top menu bar and then select your target application from the list.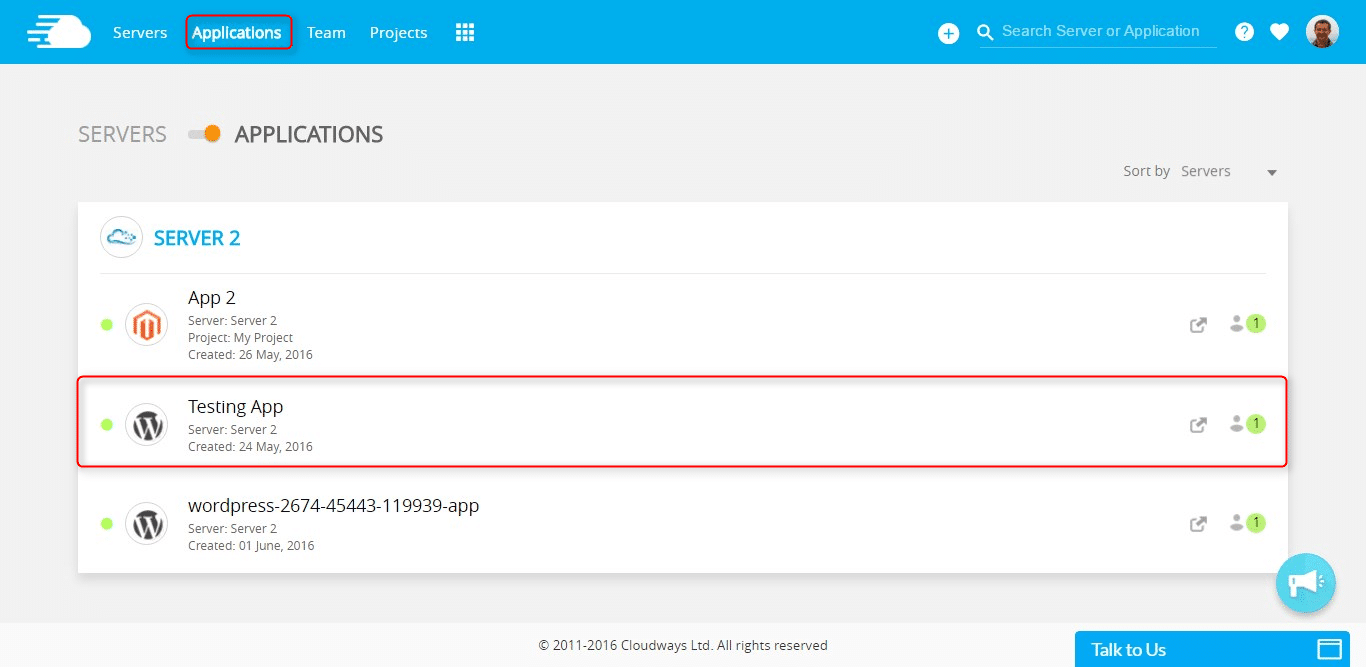 Step 2: Mapping Your Primary Domain
In this step we will make sure that your deployed Cloudways application knows which website name (i.e. www.mysite.com) it should respond to, i.e., map a primary domain to your application:
Under "Application Management" page, click on "Domain Management" option located on the left side of the screen.
Now enter your website name in the domain field. It should be an FQDN (Fully Qualified Domain Name) like www.mysite.com, blog.mysite.com, shop.mysite.com …
Make a note of your application name under the cloudwaysapps.com area that will be utilized to make the essential DNS record (CNAME).
In our illustration, it is wordpress-15942-51425-135928.cloudwaysapps.com
Click on "Save Changes" button.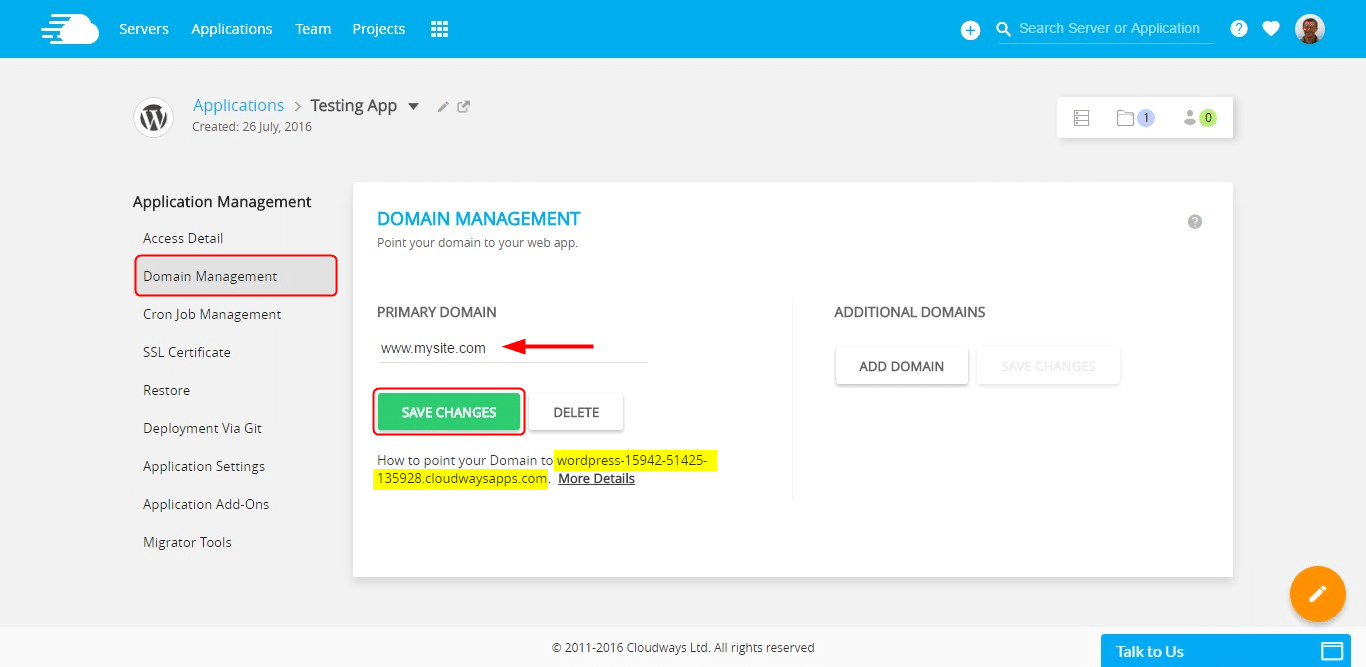 Note 1: Do not use a root domain like mysite.com here. If you want to map the root domain to your application, please check the following KB.
Note 2: If you want your website to be accessible by either www or non-www domain, you will need to define both CNAME and A Record.
Additional Domains refer to alias website names that you want your application to respond to (i.e. www.myalternatesitename.com). You would not need it, and you can set them anytime. You will have to follow the same DNS-related steps listed below for all additional domains that you add to your application.
Step 3: Create a CNAME Entry in Your DNS Provider Panel
For Bluehost.com
Login to bluehost
Go to domains and click on zone editor
Select a domain
Fill out host record: @
TTL: 14400
Type: A
Points To: 104.236.153.172 (main cloudways server)
Click add record
Delete old record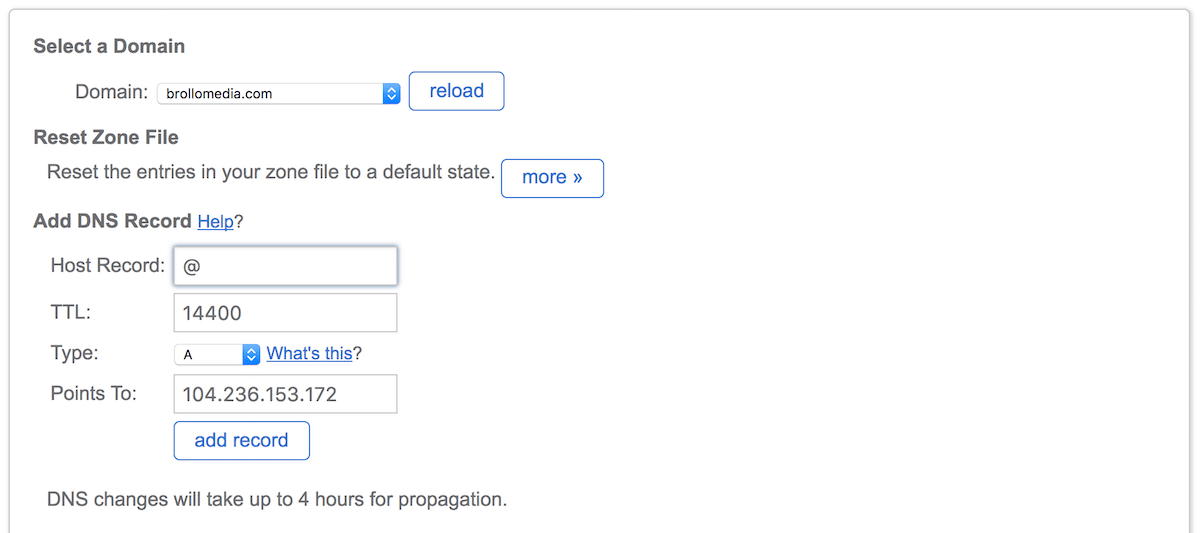 Delete current CNAME record
Fill out CNAME:
Host Record: www
TTL: 14400
Type: CNAME
Points To: wordpress-34181-73497-203960.cloudwaysapps.com.
Click add record
Delete old record
Note: make sure there is a period at the end of .com