Setting up your Email to win
We recommend using Google Business Apps for checking mail this is a paid service but it streamlines your workflow and really becomes a great home base for email, documents and collaborative files. Launchbay Creative can help you set this up and integrate your webmail with our host or you can register a account with Google Business Apps on your own, just a word of caution, when doing this make sure you do not register your domain name with Google Business Apps because you will want Launchbay Creative and our dedicated servers to host your site!
If you already use Gmail and you want to get your new [email protected] or [email protected] to come straight to your inbox there is a way to do that and it's free, follow along and we'll help you get there in no time!
Step 1
Make sure you have your new email and password.
Log in to your Gmail and the gear icon near the top right of your screen.
Click Settings.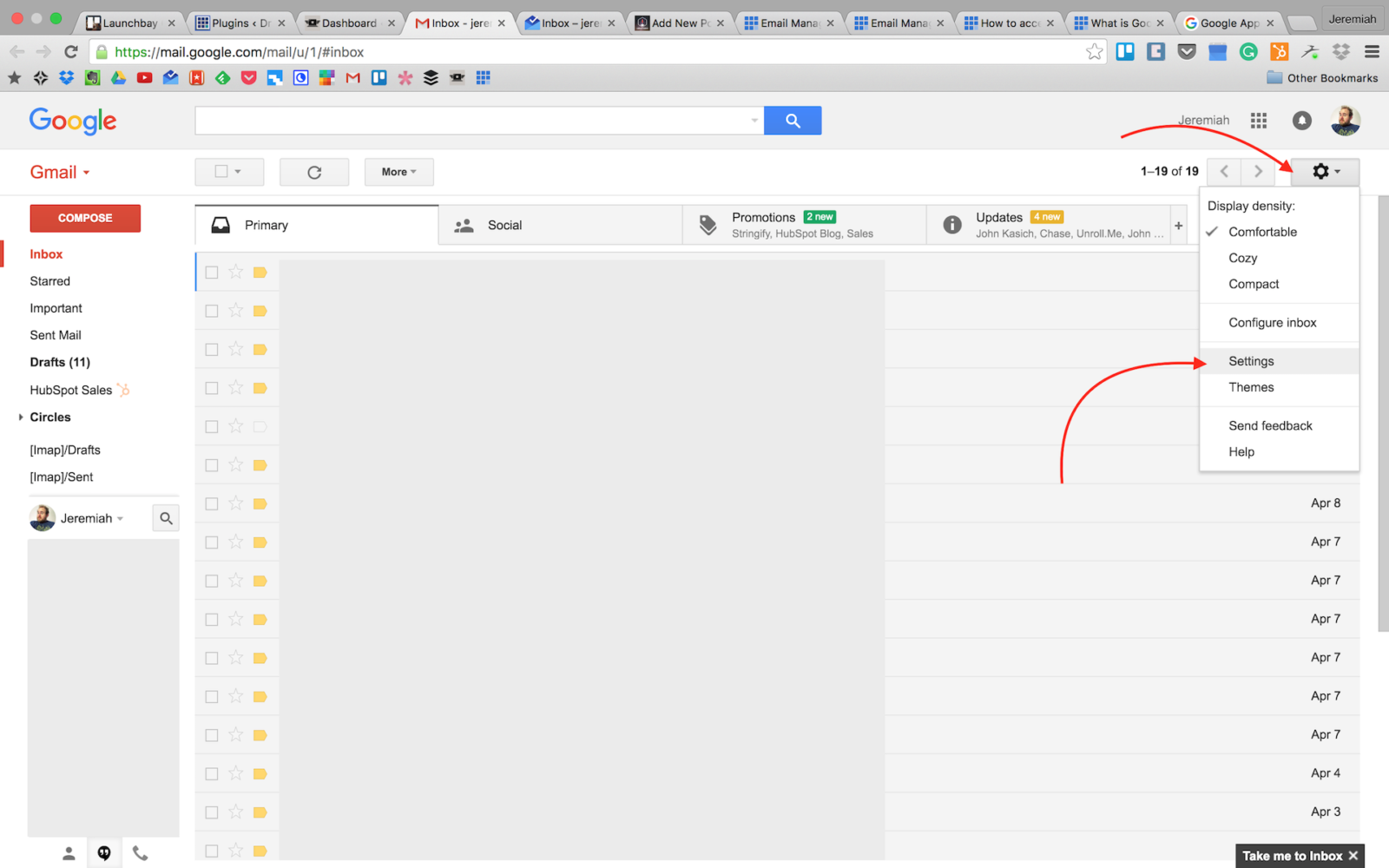 Step 2
Click Accounts and Imports.
Click Add a POP3 account you own.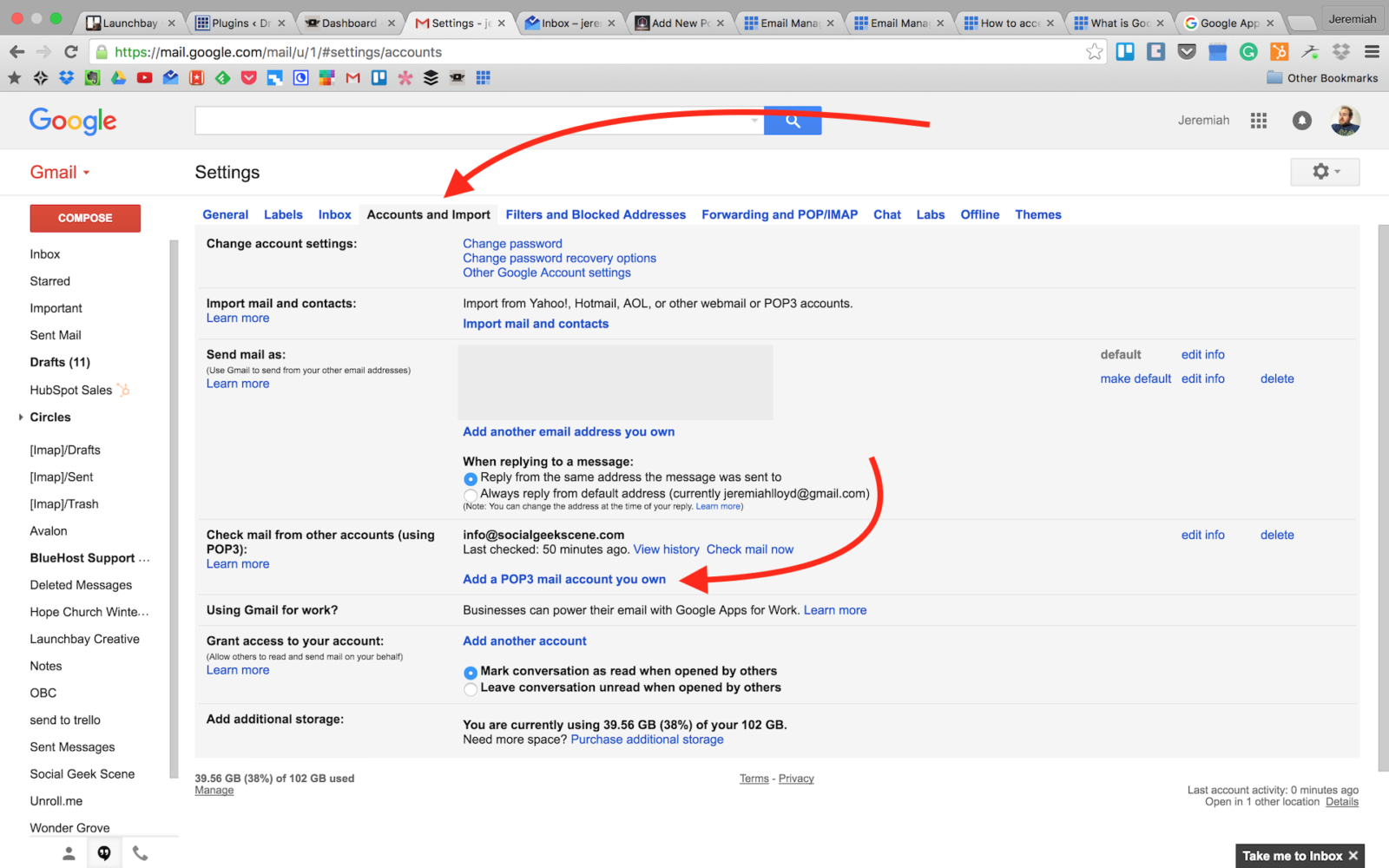 Step 4
Enter your Username: This is your full email address.
Enter your Password: your password for this email (not your personal Gmail).
POP Server: mail.mywebsite.com
Port: 110
(You do not need to check any of the other boxes, if you'd like to change these settings it's better to do this step after your email is fully set up!)
Click Add Account.

Step 5
Check Yes
Click Next Step
You can now check mail! This next step allows you to send mail from either your personal Gmail or your new professional email.

Step 6
SMTP Server: smtp.mywebsite.com
Username: Your full email address. Example: [email protected]
Password: Your password for this email address (not your personal Gmail)
Make sure "Secured connection using TLS" is checked
Click "Add account"

Step 7
Check your webmail for a verification code for confirmation, Since your email was just set up in Gmail it's highly probably it will be there most likely in your "Updates" tab.
Copy & Paste your verification code into the box and click "Verify"

If you can't find your verification code.
If you don't see the email after a few minutes you may need to login directly to our email host and check your email at the host.
Visit https://login.bluehost.com/hosting/webmail
Click "Read Mail Using Squirrel Mail or Round Cube"