Using Divi's Audio Module with SoundCloud
If you are using the
Divi Theme
by Elegant Themes and trying to embed
SoundCloud
audio files you have probably run into some slight difficulties. The main issue being the SoundCloud URL to your audio isn't compatible with the audio module, but don't worry, I would like to show you a quick hack to get around these difficulties so you can use the Divi audio module on your website to post audio… like a BOSS! Let's do this.
The Preparation
So the first thing you're going to want to do is to grab any SoundCloud URL to a Podcast or Song, I will be using https://soundcloud.com/hope-church-winter-garden because they are one of our clients who we help to update content on their website.
Also, you will need your main SoundCloud profile URL in this case: https://soundcloud.com/hope-church-winter-garden
The Problem
Our main problem is that the Divi audio module is wanting to work by using a mp3 file, therefore, our song URL simply will not work because it is linking to just a page, not an actual mp3 file.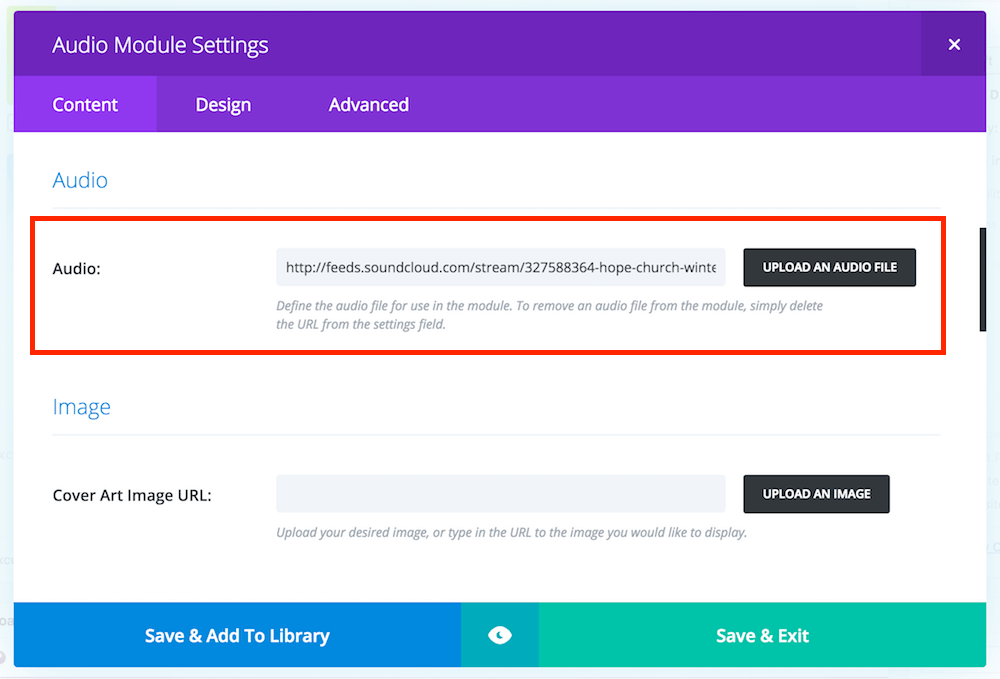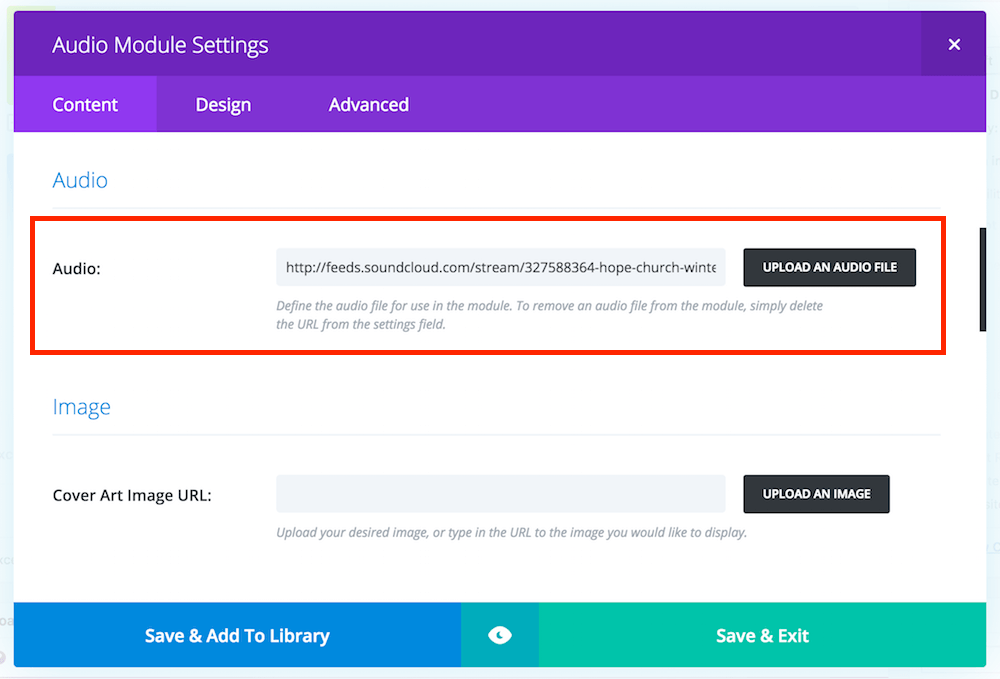 The Solution
First, we must find that pesky direct mp3 link from SoundCloud. We do this by visiting http://getrssfeed.com enter your SoundCloud profile URL (not the song or podcast URL) and click on get RSS feed.
Once you click on that you should see the RSS feed data, next use your internet browser's search to quickly scan for your mp3 file. (On Chrome, you do this by hitting command F)
Once you have found the URL to the mp3 file all you need to do is paste it the Divi audio module and BOOM you now have SoundCloud audio playing through the Divi audio module!
In Closing
We hope you enjoyed this quick hack! If you are needing any support with your website Launchbay Creative would love to help!
Launchbay Creative is a digital marketing agency of creatives, collaborators & curators.
We create custom websites, digital marketing ecosystems & brand identity materials that launch your ideas into the stratosphere.
Contact us if you need help with your website!